Mark your calendars – Sculpture Milwaukee will be on view from June 1 – October 22, 2017. Twenty-two sculptures from 21 artists will be placed along Wisconsin Avenue from 6th Street to O'Donnell Park. These free to the public installations will include work from Santiago Calatrava, Tony Cragg, Alison Saar, Joel Shapiro and Jessica Stockholder, as well as three Milwaukee-based artists – Michelle Grabner, Paul Druecke and Jason S. Yi.
To learn more about Sculpture Milwaukee, click here.
---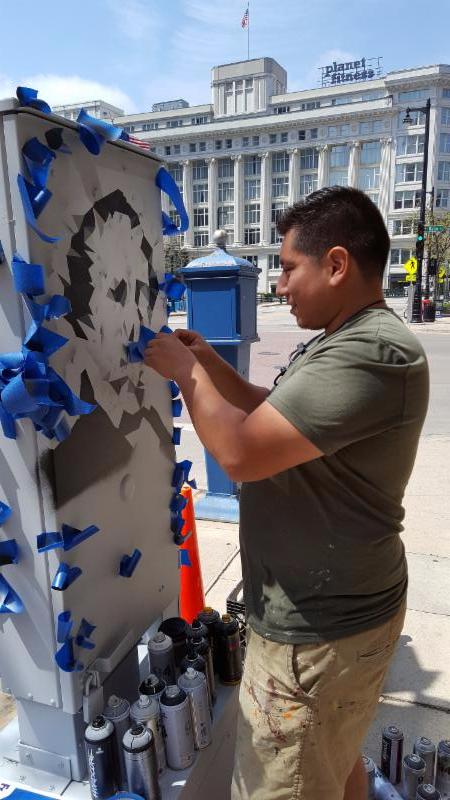 Milwaukee's utility boxes are about to receive a big upgrade. Visual artist Mauricio Ramirez will be turning the utility boxes into 3-dimensional murals. He will begin painting mid-May and is expected to be finished in late June. In total, he will be painting 10 utility boxes along Wisconsin Ave, from Cass to 9th Street.
Join us this Friday, May 19th from 11AM – 1PM for a Pop-Up Party with DJ Shawna near the intersection of Wisconsin Avenue and Plankinton (near Mo's Irish Pub) to see Ramirez begin updating one of the utility boxes.